The studio is open!
But thanks to Corona, traveling is still an issue
and many people are "waiting it out".
Support me to keep the studio open so it's there when YOU want to come.
Donations are the easy way.
Click the button or scan the code and show your appreciation.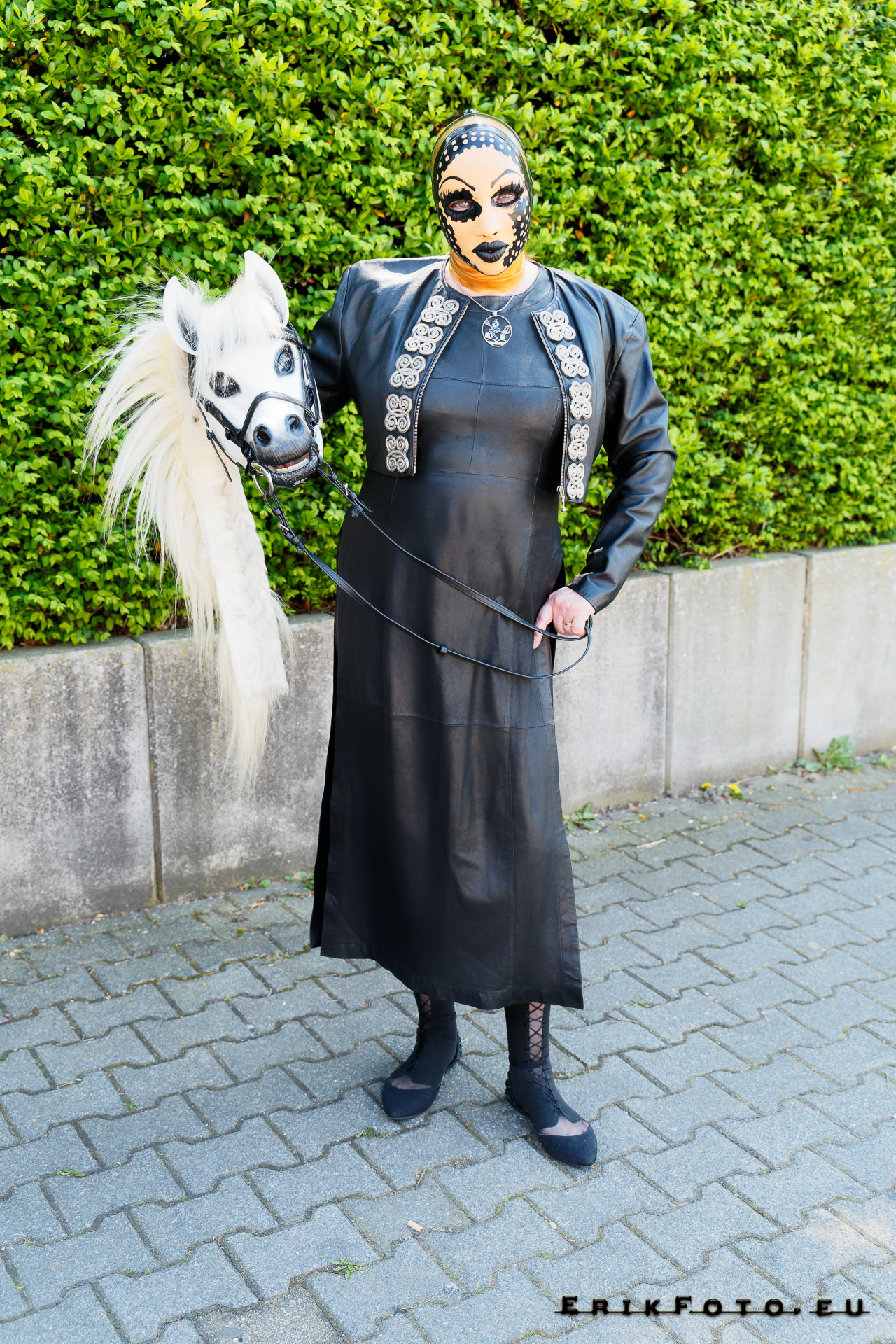 I am a Lifestyle Domina
This means I do not act as a Mistress, but I AM A MISTRESS.
I surfaced in 1983 and in 1993 I founded my own studio.
I am FULLY EXPERIENCED. And my studio is completely equipped.
My Amsterdam studio is called "Peculiar Desire Home".
This name was chosen because I offer much more besides traditional SM (whipping, spanking, humiliation etc).
I am also specialized and experienced in sessions such as transformation, cross dressing, mummification, different bondages, transformation into a doll, total enclosure in rubber or leather, (restricted) breath play, fetish role play etc.
I like to challenge, tease and puzzle men.
This does not mean that females are not welcome!
Challenges keep me going!
Another thing I like, is to be in the public display.
Together with My partner and some friends I attend and perform at parties and fairs.
To keep life interesting I am constantly looking for new challenges and toys.
I speak Dutch, German and English.
By the way, for visitors who are interested in Me, I celebrate My Birthday on January 23th.
My phone number: + 31 – (0)6 – 27052872
My E-Mail address : mrsmadieanne @ madieanne.com